Visiting Lund University
Posted on Jun 19, 2021
By Admin
DigiExam is used by universities and schools to create, distribute, grade and publish high-stakes exams and academic tests.
We strive to deliver an efficient exam solution to support and develop the education sector. Today, over 10 000 students take exams with DigiExam every single day. We took the opportunity to visit Juridicum at Lund University, to get a closer look at how DigiExam is used.
Thank you for having us, Therése Fahlström!



Lund University was founded in 1666 and the university is recurrently ranked as one of the world's top 100 universities.

Therése Fahlström is Administrator at The Faculty of Law at Lund University. She is responsible for the whole process of examination. From creating accounts and high-stakes exams for the teachers to distributing, sorting and printing the exams after hand-in.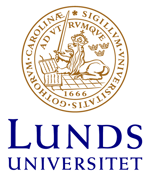 Why DigiExam?
One thing that has improved dramatically with DigiExam is the quality of student answers. The answers are more developed, hold a better structure and there are fewer questions that are left unanswered. Handwritten answers are not at the same level at all. The main advantage with DigiExam is that the students can edit their texts – move, add, strikeout and re-write to improve their texts, without having to rewrite the whole answer, cross out and draw arrows for the teachers to try to understand when marking.
The level of security is extremely high!

When did you start?
We have been using DigiExam for five years, and it is
almost difficult to remember what the process looked like before that – but it was the traditional pen and paper.
DigiExam has improved the quality of the student answers

Would you recommend DigiExam to others?
Yes! Getting started is not complicated – one walkthrough with one of the DigiExam instructors and then you are good to go, and if questions arise the DigiExam support is easy to reach and you will get a quick response. My advice to other universities, faculties, and departments who want to start giving digital exams is to start off on a small scale, preferably by introducing administrators and when they are comfortable with DigiExam introduce more members of the staff.